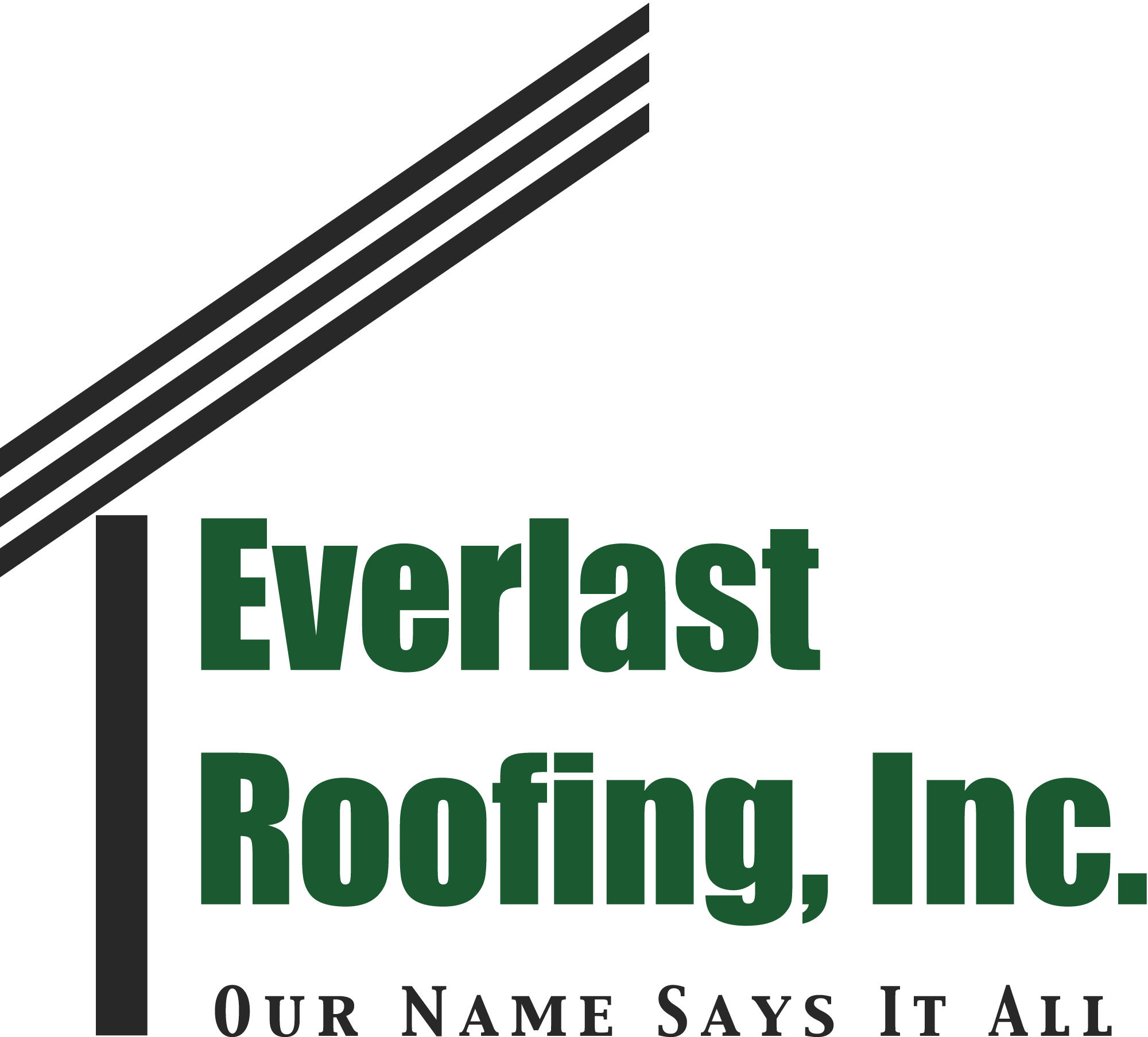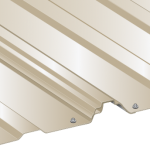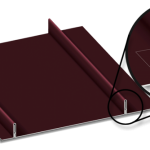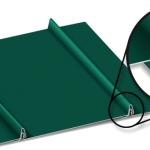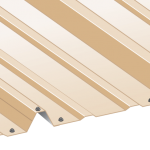 Yes, there is a difference!  We educate our customers that there are different qualities of metal roofing.  For example, the lower the gauge, the heavier the metal.  We carry a heavy duty 27 gauge, a premium 28 gauge, and an economy 29 gauge.  There is minimal price difference between the gauges and we always suggest you consider what you are using it for before making any decisions.
Lay it down and look at it, you can't tell the difference and neither can I.  Most people selling metal roofing don't even know there is a difference.  So, if you're shopping for price, we suggest you go armed with this knowledge.  We carry all grades to meet any budget.
We have been selling metal roofing for almost 30 years.  Our knowledge, pricing, and quality cannot be beat!
Everlast metal roofing and siding is far superior to anything else on the market. Their secret to success  is their one-of-a-kind Heat Forming™ process. Heat Forming™ prevents microscopic paint cracks, and enables the use of harder, more scratch resistant paints. This makes Everlast Roofing the perfect choice for commercial, residential, agricultural, architectural, and industrial buildings.
What Is COLORBOND®?
Composed of proprietary paint and pretreatments, the COLORBOND® paint system uses a polymer primer and ceramic (inorganic) finishing coat that's oven-cured to improve adhesion and film integrity and reduce peeling, chipping and cracking. The finish coat also features solar-reflective ceramic pigments, which help conserve energy in homes and commercial buildings and contribute to the sustainability of the installation.
Everlast II®
Everlast II® is 38" wide and provides for 36" of coverage.  It is available in the Omni, Traditional, and Economy series, as well as bare products.
The major ribs are 9" apart and approximately 3/4" high with two minor ribs in between that are a full 3/16" high.  A stiffener is added to all major ribs which along with the superior thickness of the steel makes this panel extremely strong.  This not only adds considerable durability to your building but also prevents rippling during the construction process.
Everseam®
The Everseam® panel has the elegant look of a traditional style standing seam roof, with the strength and durability of high strength 24-gauge steel manufactured in the USA.
Everseam® is 20" wide with a 1 1/2" high seam. The integral locking seam is held in place by concealed metal clips, and is installed over a waterproof solid substrate. The absence of exposed fasteners and the weather-tight side lap, allow for applications on roof pitches as low as a 3:12.
Everloc®
The Everloc® panel has the elegant look of traditional style standing seam roofing without the cost or labor of clips or seaming tools. Everloc's® designed to be installed over a waterproof solid substrate and utilizes a slotted leg for fastening.
The Everloc® panel with it's 1" high seam covering 16" makes it a model choice for residential roofing, mansard and fascia applications. The absence of exposed fasteners and the water-tight side lap allows for applications on roof pitches as low as 3:12.
Made with high strength 26 Gauge steel, Everloc® resists corrosion with the help of a galvalume substrate.
PBR Panel
The Everlast PBR Panel is designed for both roofing and siding applicatiions. This panel is excellent for most any exterior use, including industrial, commercial, and agricultural applications. The PBR Panel can also be used as an interior liner panel. The PBR Panel provides optimum strength, which is ideal for maximum spanning capabilities and the weather-tight side lap allows for applications on roof pitches as low as 1:12.
The PBR Panel is manufactured in painted and unpainted Galvalume in both 24 and 26 gauge steel.
Industry Comments
Innovative products and on-time service are some of the few reasons why Everlast is one of the only major steel roofing and siding manufacturers in the nation that is growing.
One of the secrets to Everlast's success, is their unique proprietary Heat Form™ process. Few manufacturers even attempt to Heat Form™.
Rollforming steel at high temperatures prevents coatings, such as paint, from developing microscopic cracks at the bends. If you look at the bends of a regular panel with a microscope you'll notice very visible cracks in the paint, unless the is paint soft. Since Everlast Heat Forms™, their panels show virtually no cracking.
Everlast uses harder paints, so their panels don't scratch as easily as other brands. During construction soft paints scratch more easily. Anything from walking on the roof, debris from storms, sliding snow and ice, and leaning ladders can all lead to scratching in softer paint. These scratches will cause early failure.
At the core of their panels, Everlast uses heavier and stronger steel on their products. The galvanized and galvalume coatings on Everlast products are much heavier when compared to their competitors.
After the galvanic coating, Everlast uses zinc phosphate to increase paint adherence. They also design their profiles with more bends. This increases strength significantly, makes their profiles more attractive, and allows them to withstand greater snow and wind loads. An all around best buy for any project.
Snow Guards
The Snow Guards (Snow Trax) are easy to install and prevent damage caused by sliding snow and ice making this a simple, cost effective measure of protecting your investment.
Trim Charts
Color Charts
Application Info
Copyright © 2016 Mooretown Timbers and Beams, LLC